We were honored to celebrate an Easter birthday with our friends Sue, Phoebe and Mike.  Sue made her favorite drink in honor of her birthday: the margarita.  Not normally tequila drinkers, we make an exception for Sue's fantastic margaritas.
Her magic recipe is roughly:
2 parts tequila
one part triple sec
one part rose's lime juice
1 part fresh squeezed lime juice.
Serve on ice with a salted rim and celebrate!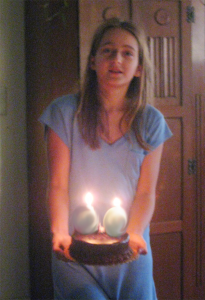 Phoebe's version was orange juice with a salted rim.  Mmmm.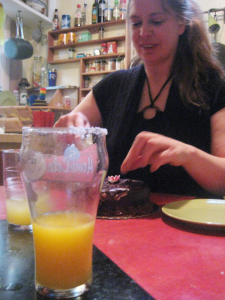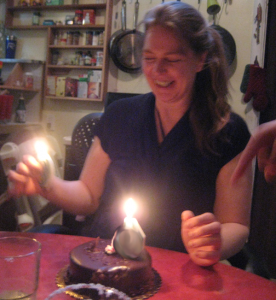 Happy Birthday Sue!  We are honored to count you, Phoebe and Mike among our very best friends. To many more!
{ 0 comments }